Overview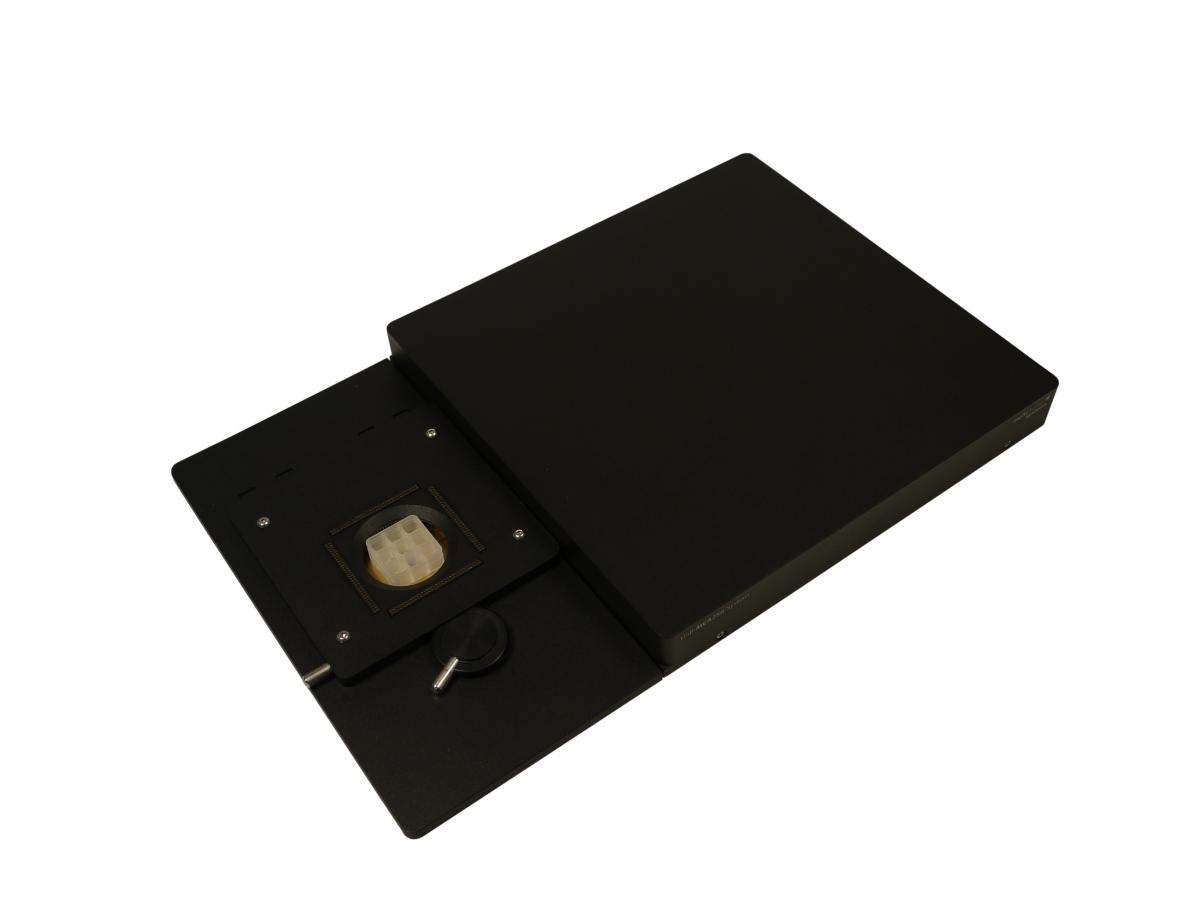 The USB-MEA256-System is a stand-alone recording system for microelectrode arrays with 252 electrodes.
With the high number of electrodes, it is the perfect set-up for recording from cell cultures of cardiac of neuronal origin as well as for stem cells.
Multi Channel Systems provides microelectrode arrays with 9 wells for this system, which makes it the ideal solution for drug testing.
The USB-MEA256-System from Multi Channel Systems offers the following benefits:
All-in-one device, small-footprint, no need for many cables
Sampling rate of 40kHz/channel facilitates excellent data quality
Works with both upright and inverted microscopes
USB-connection to any computer, can be used in any lab
Can be used with 9-well MEAs for drug screening